Homecoming
Homecoming is a celebration that happens every year on the weekend after Thanksgiving in October. Every 5 years, graduating classes are honoured years with attendees from the 5 year class to the 65 year class. There is an alumni volleyball tournament, fundraiser for the alumni association, and many opportunities to visit with classmates, peers, and friends throughout the weekend. Homecoming is a great opportunity to connect with many members of the LCBI family, and it is an amazing way to strengthen the lifelong friendships that are formed while attending LCBI.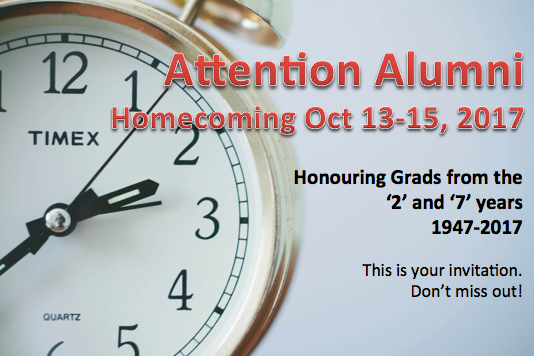 Your Alumni Association has great plans underway for this Fall's Homecoming!
We are extending Homecoming Weekend to include:
Sports events to cheer for on Thursday evening and Friday afternoon
Fri. night Concert with Jason Hastie and the Alibi followed by Dessert Reception @ Bethlehem. Find Jason's link on LCBI website, under Alumni tab – 'Achievements'
Sunday afternoon 'Human Foosball' tournament! Teams of 8 preregister.
Continuing Homecoming Highlights:
Friday registration and visiting at Bethlehem – before and after supper
Saturday am Chapel (led by 40-yr class) + AGM (not to be missed)
Saturday afternoon Honoured Class visits and Volleyball Tournament
Kids activities including a Bouncy Castle!
Sing with the Alumni Choir and LCBI Choir!
Saturday evening Program with Guest presenters and performers
Alumni fundraisers: Quilt Silent Auction – Receipts available for donors.
'Mile-Long Cookie Purchase' – Bakers appreciated.
Sunday Service (led by 25-yr class)
Online Registration is now open at:   lcbihomecoming2017.eventbrite.ca
Please preregister – This makes registration quick and streamlined when you arrive. A prize will be drawn from those who preregister!
Preorder and pre-pay for tickets to the Jason Hastie's Friday Concert
Preorder and pre-pay for meal tickets (Fri. supper to Sun. noon)
If you prepay, but aren't able to attend, perhaps make this a donation?
A paper copy of the registration form will be available in April.
Book your accommodations early:
Bird Lovers B&B (306 867-9662)
Downtown Outlook B&B (Owner Janice Jacques)
Irrigation Centre Motel (306 867 8633) -3 new modern cottages available w. kitchen/bedroom
Bird's Nest Inn (306 867 8661)
Red Wheel Motel (306 867 8374)
Outlook Motor Hotel (306 867 8636)
This year, you again have the option to bring your trailer (no services) and stay on campus for Thurs., Fri. and Sat. nights. This is a great opportunity for families with kids.
We look forward to gathering again for LCBI's 106th Homecoming! Blessings from your Alumni Association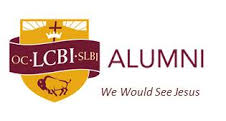 Homecoming 2016
Last month over 300 gathered for another wonderful Homecoming, marking 105 years of LCBI.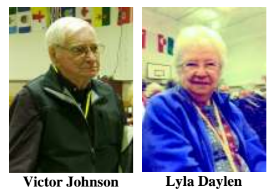 What a delight to have 2 from the 1946 class attend, as well as 9 of our newest Alumni (2016 grads) joining in for their first ever LCBI Homecoming. That's a spread of 70 years!
Remarkably, we had registrants from not only the 14 Honoured Class Years, but from 55 of the years between 1946 and 2016 at this Homecoming. That speaks volumes to how important LCBI was and is in their lives.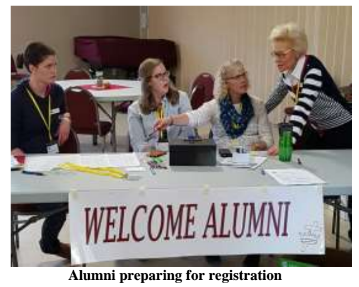 There were 174 who came for their Honoured Class reunions. The rest were grads from the 'between years', along with many spouses – both Alumni and non-Alumni – who also feel connected to LCBI. Although some missed registering, we have a list of 321 visitors in all, counting those who came for Friday's concert.
After categorizing and counting registrants, there are some interesting stories to tell from the numbers. The 50th (1956) and the 5th (2011) were the two with the highest number of classmates back! Counting in spouses, the 50th, along with the 40th (1976) and the 25th (1991) each had close to 20 gathered for their Saturday afternoon reunions.
The school is so grateful to all for your class donations. This year's highest amounts came from the 45th (1971) and 60th (1956). Both gave over $4300. In total the class donations were more than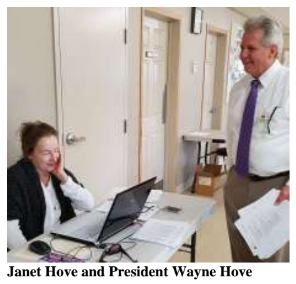 $25000, which was just $3000 short of last year's amount. Some of you may have switched to monthly giving, which isn't reflected in these figures. However you choose to support the school, please don't wait for an Honoured Year celebration. It's this year's eager students and dedicated staff who count on us.
One significant cost for LCBI is its Membee data collection system, a cost of over $4000 per year. Membee is our essential connection to you, our Alumni. Thank you for all the work done by Presidents and Class Reps to collect and send in data updates. When you discover other changes to be made, please send the info to Janet Hove, our Alumni Liaison at jhove@lcbi.sk.ca
We had so many activities packed into the 3 days, several being new initiatives. For those who were unable to attend, here are some of the highlights of this year's Homecoming: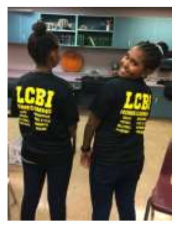 Loud cheers were given during the sports played both Friday and Saturday afternoons from LCBI students, kids of Alumni and 'Spend-a-Day' high school visitors. The kids and winning teams received a cool Homecoming T-shirt from the Alumni.
'Hoot and holler' cheers were heard at Jason Hastie's Friday night concert from enthusiastic attendees. It was great to hear one of LCBI's grads in concert.
Saturday began with a chapel led by the 40-year class and the 25- year class led the Sunday morning's worship, a wonderful start to both days.
Cheers of delight echoed from happy kids enjoying the 2 Bouncy Castles all weekend provided by the Alumni.
It was great fun for both the LCBI and Alumni Choirs to perform jointly, as young and old made music and sang praises together.
There was heartfelt applause for presenters and performers at Saturday's program. We heard beautiful tributes by the families of Edith Vinge, Art Solheim and George Evenson, who passed away last year. Each left a legacy of dedicated service to LCBI.
At the Alumni AGM and again at an afternoon Constituency Meeting, we heard President Wayne Hove speak about LCBI's staff and students with great gratitude and optimism, giving all of us a glimpse of what God is doing in this place. It was also an opportunity to hear the Board of Regents' plans for going forward.
Just before the Sunday Service began, we were inspired by two of this year's Grade 12 class members. They both spoke about the positive impact LCBI was having on their lives, academically, socially and spiritually. Their experience sounded like the LCBI so many of us have known and loved through the years. May it always remain the same.
Linda Langager
on behalf of your Alumni Association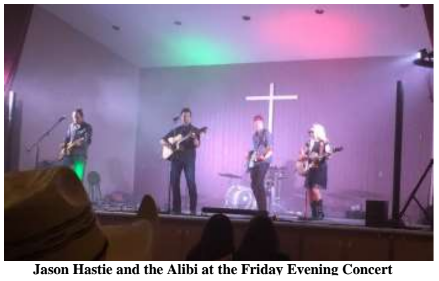 ---
Alumni Announcements
Keeping contact information for all of our alumni and friends current is an ongoing task. If you have changed your name, moved, changed your phone number, or gotten a new email address, please make sure that the office has your most up to date information. 
Contact our  Alumni Liaison to update your contact information: jhove@lcbi.sk.ca or 306 867-8971 Ext: 336. 
You can also go online and update your own information by using the above tab "Account Sign in"