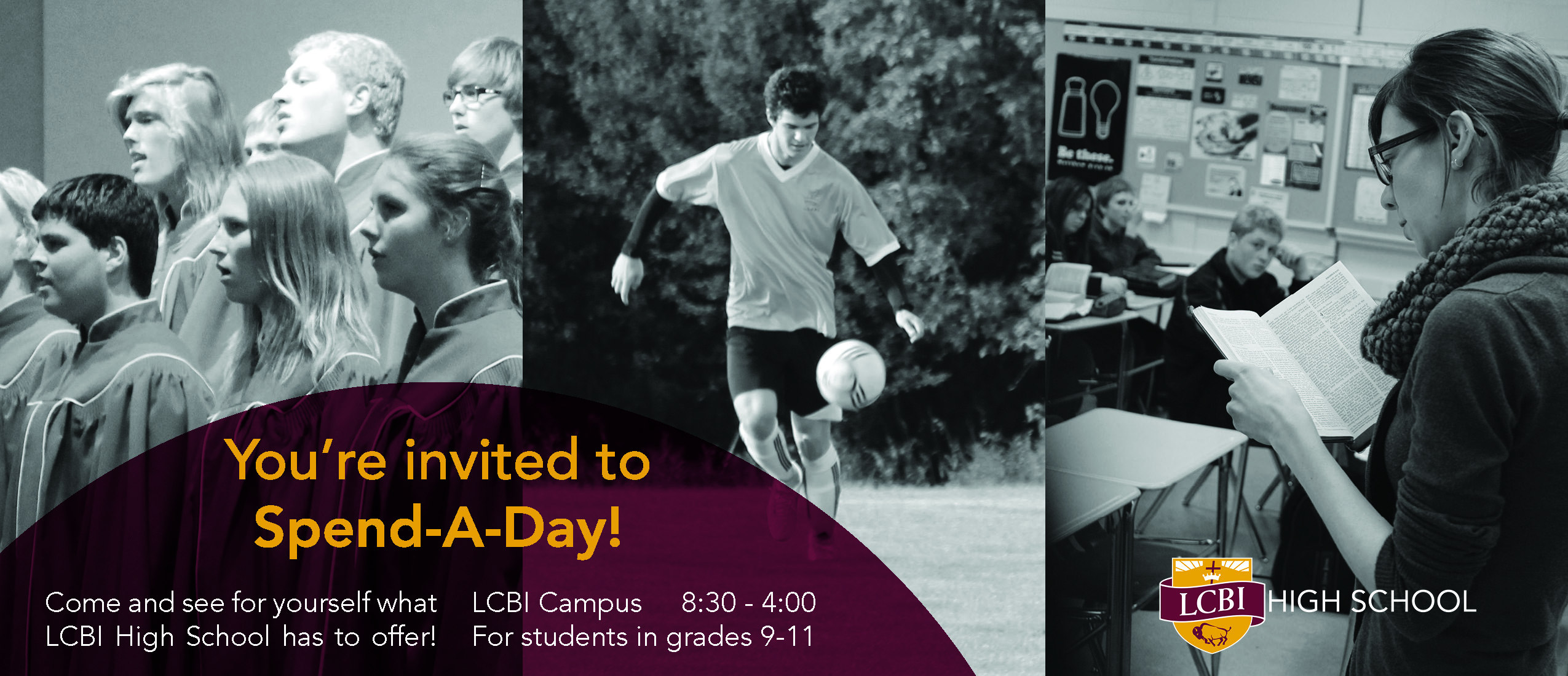 Spend-A-Days are opportunities for students interested in LCBI to come and experience a day in the life of an LCBI students. These events are open to students currently in grades 9-11. Guest students will be paired with an LCBI student guide and will get to attend classes, chapel, eat in the cafeteria and tour the dorms. This is a chance for students to find out for themselves what LCBI is all about.
If you are interested in attending, or know a student that may be interested, please get in touch with Shane Korol, LCBI Recruitment Officer 306-867-8971 ext 105 or  by email recruitment@lcbi.sk.ca.
You may register by sending this form to Shane Korol.